JED WILLIAMS STUDIO




615 Bainbridge St. Philadelphia, PA 19147-2111


PRESENTS
BARBARA GESSHEL PRINTMAKING DEMONSTRATION
WEDNESDAY AUGUST 22 7-9 PM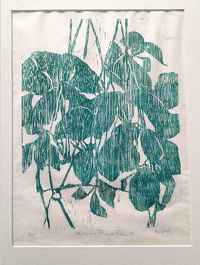 "Hanging prayer plant" by Barbara Gesshel
Printmaker
Barbara Gesshel,
a unique and highly gifted Philadelphia artist, will be demonstrating several instructive printmaking techniques while describing the processes utilized for various printmaking styles.
Also on display will be a preview of the artwork Gesshel
is creating for her extensive, two-month long
exhibit at Jed Williams Studio
beginning October 2012
.
$7.00 includes light refreshments following the demonstration.
Tickets are available at:
eventbrite.com/